When it comes to digital cameras, the debate between Fujifilm vs Canon has been going on for many years.
This article will compare the features and capabilities of both Fujifilm and Canon cameras to help photographers decide when selecting a digital camera. We will look at aspects such as image quality, lenses, ease of use, and ergonomics.
My photography went through a significant change just over three years ago. After shooting for over 4 years with Sony, I sold all my gear and switched to a Fujifilm mirrorless camera and Fujinon lenses. The transformation sparked interest among the PhotoTraces community and attracted new followers interested in the topic of switching from DSLR to mirrorless.
Unsurprisingly, the articles where I described my personal reasons for making the switch and my first impressions on using the Fujifilm vs Sony mirrorless system is one of the most popular articles on my website.
Today, I am happy to introduce a talented photographer from Seattle named Desmond Manny who went through a similar transformation but, instead of switching from Sony, he switched from Canon to Fujifilm mirrorless system. I thought his reasoning and experience would be interesting for photographers who are considering a switch to Fuji.
Take it away Desmond.
Analog Photography
My first camera was a Canon AE-1. I borrowed it to complete a high school course in photography. Years later I became serious about photography and again turned to Canon. Now I owned the Canon EOS A2E and Elan 7E and lenses to match.
The rise of digital came soon.
Digital Revolution
Since I was invested in the lens system and enjoyed shooting with my Canons, I felt comfortable staying the course. I shot Canon only for over ten years. I've owned the Canon 7D, 40D, 450D, and 350D.
However, somewhere along the way, I longed for a simpler and more streamlined experience. I wanted the same feeling I'd had shooting that AE-1 all those years ago. When I saw the work Fujifilm was doing with their X-system, I realized it was probably only a matter of time before I switched from Canon to Fujifilm.
I came to Fujifilm by degrees.
Around 2012 I found myself in need of a small camera with the excellent image quality I could carry anywhere. This camera would replace a hard-worn Panasonic LX-series camera. I wasn't ready to commit to something like the Fujifilm X100. However, I was curious about another Fujifilm camera; the Fujifilm X10. The X10 was small, rangefinder style, featured an optical viewfinder, and Fujifilm's X-Trans sensor.
After shooting with the X10 for a week or two I realized I was in love with it. The image quality was excellent. It was well-suited to my style of shooting.
After a year or two of shooting the X10, I picked up the Fujifilm X30. Now the X30 was a few steps closer to the X100 series. No optical viewfinder but a nice EVF (Electronic Viewfinder) that I liked more than I expected I would. This was also the first Fujifilm camera that made me appreciate the film simulations.
Classic Chrome film simulation is fantastic for what it is. Does it replicate the look of film? Not really, but what it does is provide a color rendition that has a character I find pleasing. The image quality was still great. The X30 and X10 captured the feeling I enjoyed from having shot similar film cameras, but with all the benefits of digital. I would use the X30 alongside the Canons for my fine artwork.
Up to this point, I was using my Canon cameras for all my fine art and portrait work. But I considered the benefits that mirrorless offered and became more serious about researching the various systems. Fujifilm was at the top of the list. With the release of the X-Pro 1 and XT-1, I almost made the switch but after testing it out it wasn't quite what I wanted. But it was close.
Switching From Canon to Fujifilm
Then came the X-Pro2. Many of the factors that had held me back from switching were gone. But I waited. I'm not an early adopter and switching camera systems needed consideration. I had the opportunity to test the X-Pro2 and I knew. This was the time. Shooting the X-Pro2 was intuitive and quick. And the XT-2 was on the way as well!
So I made a list of what I would need the Fujifilm X-system to cover that I had with the Canons.
A main body and backup.
Small enough to shoot both travel and street photography (currently what the X10 and X30 had been covering).
Lens equivalents for 50mm, 35mm, 135mm, and 15-55mm. (I had a 73-300mm, but I had learned that I rarely used it).
I took the plunge. Soon I had the Fujifilm X-Pro2 and XT-2 in my hands along with the XF 23mm f2, XF 35mm f2, XF 56mm f1.2, XF 90mm f2, and XF 16-55mm f2.8. I had wondered how quickly I would get up to speed with this new system. Fortunately, using the X10 and X30 made my switch from Canon to Fujifilm very smooth.
For me, this was all about user experience and final results. I was impressed by the sharpness and speed of the Fujifilm lenses. Several of the lenses like the 56mm f1.2 and 35mm f2 are magic. In my opinion, they all match what I was shooting with Canon at considerably less weight. Fujifilm met my needs on several points.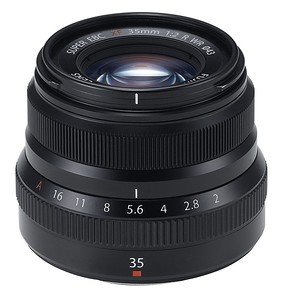 Fujifilm vs Canon: Ease of Use
The use of dials on both the X-Pro2 and XT-2 provide a great user experience during shooting. I enjoy being able to adjust shutter speed, aperture (on the lenses), and ISO on the body. It is also worth noting that Fujifilm listens to users and have made it possible to change setting through the command wheels on the front and back of the cameras as well. Providing that level of choice is a great benefit to the user.
Related: Choosing the Best Travel Camera – Fuji xt3 vs xt30
There are other benefits like the mechanical and electronic shutter. The electronic shutter renders the camera near silent. Using the electronic shutter means shooting weddings or street photography without becoming a distraction, and getting high enough shutter speeds to shoot wide open at f1.2 in bright sunlight.
Canon vs Fujifilm: Size and Weight
This aspect of the switch to mirrorless gets talked about a lot. Only because it matters after years of carrying bigger, heavier bodies and bigger, heavier lenses. Even with the battery grip, the XT-2 is barely bigger than a 7D and still seems lighter to me. The X-Pro2, though not pocketable, is still small enough for me to carry everywhere.
Fujifilm vs Canon: Image Quality
I'm one of those people who definitely like the results from the X-Trans sensor. I know this is not the case for everyone. For me, it works and works well. Using the files in Lightroom seems to be an issue that I, unfortunately, can not speak on since I've never used Lightroom. I do know that there are RAW editors out there that handle the X-Trans files just fine.
Prints I've made from the X-Pro 2 and XT-2 both on Epson printers and through professional labs have been fantastic. I have no reservation about printing at up to 40".
Other Considerations
As with all modern mirrorless cameras, the electronic shutter can fall victim to rolling shutter when shooting fast moving subjects and produce banding in some lighting conditions (fluorescent). Every system has compromises.
Fujifilm vs Canon | Conclusion
So that was it for me. My Canon gear was sold or gifted and I haven't looked back. I'm shooting every day with one or the other of these cameras. The act of shooting with them is a joy in itself. I'm always excited just to hold them and I'm producing what I think is some of the best work of my career.
If you've been considering a similar switch (Canon vs Fujifilm) I would recommend testing an X-series camera if you can. I'm sure there's quite a few of you will like it. For me, it was a hands-on approach that made it clear I would be making the switch from Canon to Fujifilm. Whatever camera you choose, whatever you shoot, I hope you are having the best experience possible. If you are not, there are lots of options to choose from.
Good shooting and good light!
Articles Related to "Switching Gear: Fujifilm vs Canon"