Today, I feature famous abstract photographers who helped to shape how we see photography. They have pushed the boundaries of what is possible and show us that there is more to this art form than we ever could have imagined.
What is Abstract Photography?
Abstract photography is a genre of art photography characterized by the deliberate use of camera techniques to capture images that are significantly different from 'reality' or what is traditionally considered photographic.
Abstractions are conceptual portions or processes that speak about a larger, specific object or topic. They are present in many fields and disciplines, and creative expressions have adopted them as the main road for crafting concepts. This creative method of abstraction was born in painting.
The Museum of Modern Art defines "abstract" as "a term generally used to describe art that is not representational or based on external reality or nature."
Abstract themes have been generously diverse, but when it comes to photography, the most well-known abstract photographers focus their visions on landscapes and architecture.
Difference Between Abstract and Surreal
Although abstract and surreal are two different worlds and styles, many people still tend to confuse them. Abstract is more aligned with the deconstruction or the personal perspective of a concept, whereas surrealism typically depicts the irrational, unconscious mind beyond the constraints of the rational world.
I have defined surrealism as the visual representation of elements' vastly unseen, obvious nature aided by juxtaposing other elements. For me, the best way to illustrate surrealism is using this image which, as you can see, has nothing to do with abstract concepts since they are obvious and sincere.
Famous Abstract Photographers
Let's discuss some important photographers who use abstraction as their primary voice without further ado.
1. Ola Kolehmainen
Ola Kolehmainen is a Finnish photographer whose exceptional work could easily fit into the abstract genre, as we previously defined. He uses architecture as a starting point and his main source of inspiration. Instead of portraying architecture in a direct form, he reveals it as an examination of space, light, and color, all of which reflect and question our typical human way of looking at things.
Related: 10 Crazy Photography Facts
It is intriguing to follow how Ola's representation of buildings evolved from a direct approach into an artistic vision thanks to his closer examination of structures. Because of his unique perspective, Ola developed a more abstract and independent language that allowed him to distance himself from architecture as it is.
Ola Kolehmainen Books
2. Andrew S. Gray
From intricate and nearly impossible points of view to elegant camera shakes, the abstract can be done in various ways, from simple to complex, producing elegant results. Inspired by the old English masters of pictorialism paintings, Andrew S. Gray creates beautiful abstract landscapes with a unique style using intentional camera movement and well-planned color palettes.
He personally prints his work, which speaks volumes about his workflow mastery. In fact, Gray is so generous that he even helps people around the globe with one-on-one sessions and video tutorials, in addition to offering online help for anyone trying to create landscapes (or other imagery) with a similar style of abstraction.
3. Harry Callahan
Harry Callahan was an American photographer who experimented in many fields, from abstractions to nudes and even botanical studies. He taught photography at the Chicago Institute of Design in 1946 and, in 1949, took over as head of the college's Department of Photography.
In abstract terms, he created simple landscapes from regular points of view, all while including human elements. He also did what I call "micro landscape photography" with his weed studies. In these, he depicted small weed bushes growing in the snow as isolated forests, which is something similar to the real forests captured by Michael Kenna.
Harry Callahan Books
4. Angie McMonigal
Angie McMonigal's architectural photography is truly a visual indulgence as she gives a warm and organic nature to the inanimate buildings she meets while wandering the streets.
I personally think that McMonigal is challenged by every building she deems worthy of her vision because you can see a diverse array of styles in her abstractions. Every building differs from the others, yet her style is still tangible in each of them. Whether she goes for color or monochrome, a reduced portion of a building, or the entire structure, she captures a rare and unseen beauty that will make you stop and stare.
Angie McMonigal Books
5. Jackie Ranken
Jackie Ranken learned her craft by working as a darkroom technician, a freelance and sports photographer, a wedding photographer, a commercial photographer, and a photojournalist. Thanks to this vast mixture of photography disciplines and styles, she has become a prolific photographer who has stayed exceptionally busy with several photography projects in the arts world.
Focusing on two of my favorite projects, the first is called "Aerial Abstracts." In this project, Ranken has taken aerial landscapes of Australia with a single piece of gear—a medium format camera generously loaded with plenty of 120 black and white film. The other project is a beautiful narrative crafted with conceptual and abstract works done only in Antarctica. Here, she used handpicked portions of the arctic landscape.
Truly a remarkable piece of eye candy that hints at the abstract and lands on surrealism is Ranken's "Other Realities" project, which has notorious elements of landscape photography.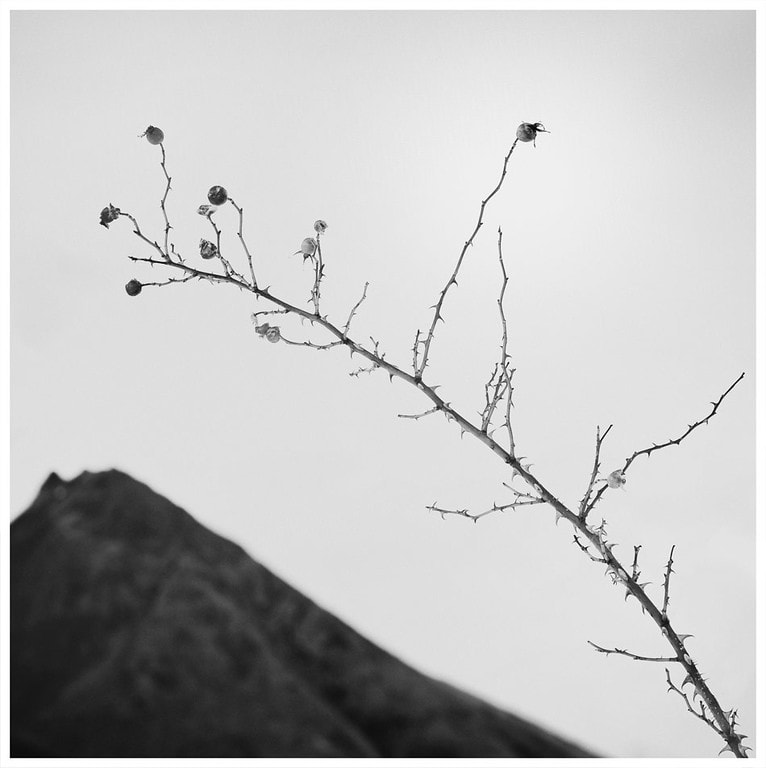 Jackie Ranken Books
6. Frances Seward
Frances Seward has a peculiar way of creating her unique landscapes and seascapes. With great passion, she has photographed the inner and amorphous world of solid glass by maneuvering it so that it performs like landscapes.
Related: Most Expensive Photographs Ever Sold
Thanks to the odd behavior of glass with its random nature of liquid and the static qualities of any other solid, Seward creates a myriad of textures just like any painter; however, instead of a paintbrush and palette, she uses her camera to capture the wonder of glass and natural light.
7. Matthieu Venot
Architecture is a huge part of the beauty inside cityscapes and urbanscapes, which Matthieu Venot knows firsthand thanks to his minimalist and abstract approach to showcasing the ordinary architecture of large urban bodies.
Venot's work is absolutely breathtaking, with remarkable color palettes and abstract compositions loaded with polygonal nature. To get a better feel for his work and talent, take a look at The Abstract Architecture Photography of Matthieu Venot.
The great thing about Venot's work is that it is universal and could be done in almost any city. While we tend to see the greener grass on the other side of the fence, Venot proves that this prejudice can easily be broken thanks to his ability to capture the beauty in any city he visits.
8. Alexander Jacques
Patterns are a recurrent theme in photography, and Alexander Jacques knows that firsthand. A master of patterns himself, he is also a master of abstract architecture photography with his ongoing exploration centering on the façade patterns of many buildings around the globe.
He states that his method of showing isolated patterns on buildings is not to offer just a mere abstraction but to present a new perspective on seeing architecture, especially for those accustomed to seeing the same buildings on a regular, almost daily basis.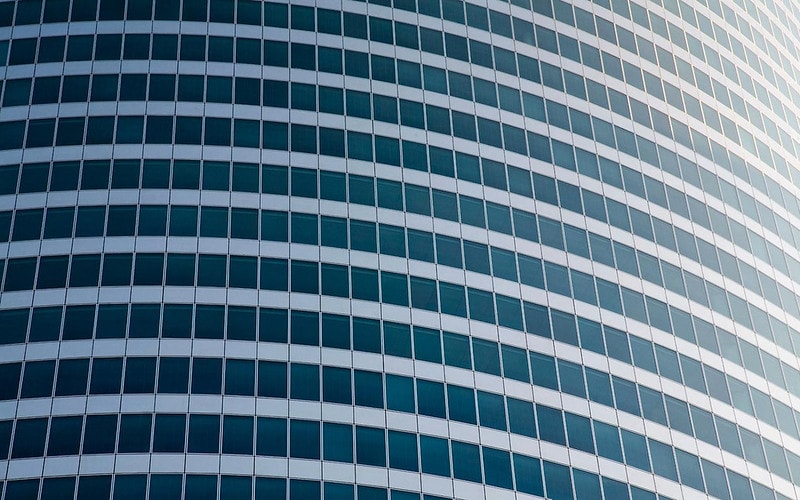 9. Maija Savolainen
A truly complex artist, Maija Savolainen is a recognized photographer from the Helsinki School. For this specific topic, we will focus on her project called paperworks in which she created abstract and minimalist representations of landscapes using a colorful palette. Much like watching a pastel ode to Hiroshi Sugimoto, Savolainen demonstrates through her work that the simplest resources can lead to the most beautiful simplifications and abstractions.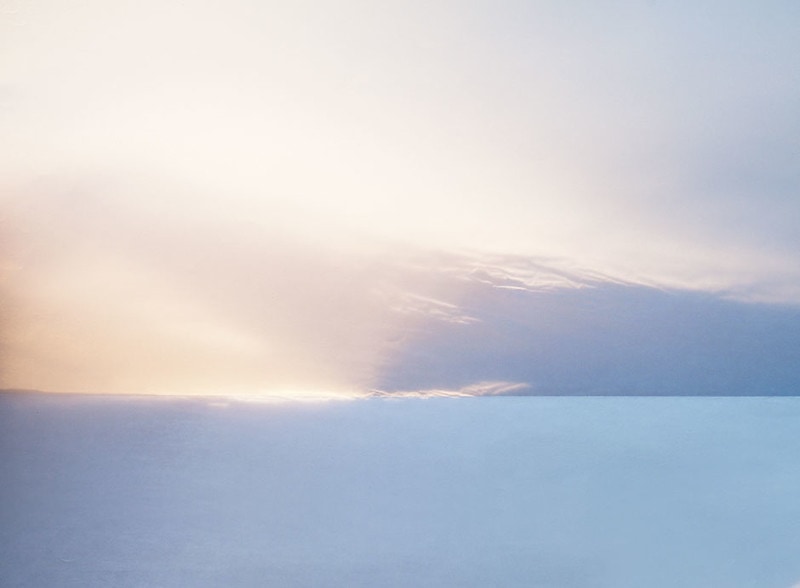 Famous Abstract Photographers | Conclusion
Going for the abstract is not for everyone; however, pushing yourself forward to see one particular venue or construction in different ways do wonders to boost your vision to unthinkable levels of creativity.
Related: Creative Photography Ideas
Remember to plan the expected results with a certain degree of flexibility in order to create solid and consistent abstractions instead of simply taking random shots of a particular thing.
Many photographers have crafted consistent styles of abstractions, while others have done several studies and experiments to produce pleasant results. And, due to their mature careers, they know the value of only publishing their masterpieces rather than all the randomness they created behind the lens.
Articles Related to "9 Famous Abstract Photographers and Their Photos"