Are you looking to get new Canon EF-S lenses for your APS-C camera? Canon APS-C cameras are the most popular entry-level DSLRs sold today, but it's a challenge to find a lens that fits your needs.
Fortunately, while choosing an EF-S lens may seem hard, it doesn't have to be. Because in this article, I'm going to share with you the absolute best Canon EF-S lenses out there.
Are you ready to discover the perfect EF-S lens for you?
Let's get started.
Top Rated Canon EF-S Lenses
Tamron SP AF 17-50mm F/2.8
BEST WALKAROUND EF-S LENS
Filter Diameter: 72mm, Mount: APS-C, Weight: 535g (18.9 oz), Size: 79 x 88.9mm

Tokina 11-16mm f/2.8
BEST WIDE ANGLE EF-S LENS
Filter Diameter: 72mm, Mount: APS-C, Weight: 535g (18.9 oz), Size: 79 x 88.9mm

Canon 55-250mm F4-5.6 IS
BEST SUPERZOOM EF-S LENS
Filter Diameter: 72mm, Mount: APS-C, Weight: 535g (18.9 oz), Size: 79 x 88.9mm

Understanding Crop Factor and Field of View
When it comes to picking the best Canon EF-S lenses, it's important to understand the type of lenses you're getting.
You see, Canon APS-C cameras feature a smaller sensor. This effectively crops images, which in turn affects lens field of view. Specifically, Canon APS-C cameras multiply lens focal length by a factor of 1.6x.
See also: Canon STM vs USM Lens
In other words, the field of view that the lens offers is cropped–and this produces an increased effective focal length.
EF-S vs EF Compatibility
EF lenses are made for all Canon DSLRs and can be mounted on full-frame or APS-C cameras.
But EF-S lenses are designed only for APS-C DSLRs. They're simply not compatible with full-frame cameras; they won't mount on Canon cameras.
Note that, even if you purchase an EF-S lens, you still need to multiply the original focal length by 1.6x to determine the effective focal length.
Related: Reasons for Using APS-C Lens on Full Frame Camera
Generally speaking, EF-S lenses are cheaper, lighter, and perform very well on APS-C cameras.
EF lenses, on the other hand, are designed to work on full-frame cameras and are excellent when mounted on full-frame DSLRs.
STM vs USM Autofocus Systems
Canon lenses feature two different types of enhanced autofocus systems: STM systems and USM systems.
STM stands for Stepper Motor, while USM stands for Ultrasonic Motor. These names reflect the different underlying technology.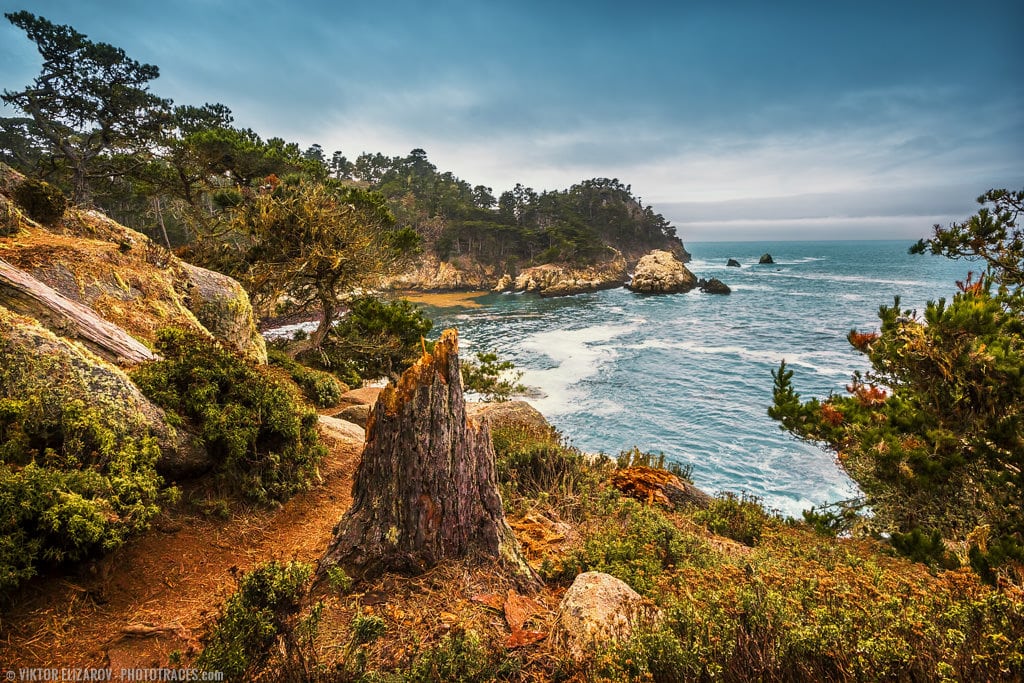 STM autofocus was made for videography. It's fast, but not lightning fast. Instead, its key characteristic is the sound: STM autofocus is virtually silent. It's also very smooth, which gives videos a more professional appearance.
USM autofocus, on the other hand, is built into high-level lenses geared toward photographers. While USM isn't quiet, it's very, very fast. It's the type of autofocus you want when shooting fast-paced events.
See also: Camera Lens Cleaning Kit
Most EF-S lenses offer STM autofocus; while this isn't quite as speedy as STM, the quieter sound is definitely helpful when shooting in public or at events.
Zoom vs Prime Lenses
Most APS-C lenses are zooms, which means that they offer a range of focal lengths. While zoom lenses aren't as optically impressive as prime lenses, they offer a lot of flexibility.
A single zoom lens can replace a whole set of prime lenses, which is very convenient for casual photography, more serious nature treks, and travel photography. While some photographers prefer to carry a series of primes, one zoom lens can easily take care of your photography needs.
The Best Canon EF-S Lenses for APS-C Cameras: Top 8 Picks
Now that you're familiar with the key characteristics of Canon EF-S lenses, it's time to take a look at the best EF-S lenses available, starting with:
Best Lens for Family and Portrait Photography
The best portrait photography lenses are around 50mm, with optics that are sharp (but not too sharp!), and decent autofocus capabilities.
Fortunately, the Canon EF 50mm f/1.8 performs well in all these areas. The 50mm focal length is perfect for both half-body and headshots, while the lens's STM autofocus ensures fast and quiet focusing.
See also: Best All-Around Canon Lens
Plus, the 50mm f/1.8 is surprisingly sharp–certainly sharp enough for portrait photos, where photographers often like a slightly softer, dreamier look.
So at just over $100 USD, the Canon 50mm f/1.8 STM ("nifty fifty") is a bargain.
What I Like:
50mm is excellent for portrait shooting
Perfect optical quality for portrait photography
f/1.8 aperture good for low-light photography
Small and light
What I Don't Like:
Must stop down for excellent sharpness
Build feels very plastic
---
Best Lens for Street Photography
If you're looking to take stunning street photos, you'll want a lens that's inconspicuous, easy to carry around, and with a semi-wide or standard focal length.
The Canon EF-S 35mm macro lens meets all the key criteria, and then some.
The focal length is perfect for street photography. 35mm lenses are really 50mm lenses on APS-C bodies, which is great for isolating street subjects.
Autofocusing is fairly fast, if not incredible. The lens is light and amazingly compact. And–as you might expect from a 35mm prime–image quality is very impressive.
Bottom line?
Even professional photographers will appreciate the Canon 35mm as a street photography lens.
What I Like:
Great focal length for street photography
Excellent sharpness
Amazing light build
Fast autofocus
What I Don't Like:
Prime lenses are less flexible than zooms
35mm isn't short enough for a wider perspective
---
Best Walkaround Lens
The Tamron 17-50mm F/2.8 is a great choice for anyone in need of a good APS-C walkaround lens.
First, the Tamron performs well optically, especially in the center. While chromatic aberration isn't as well-managed as I'd like, the lens's optical performance is strong overall.
If you're planning to use this lens for walkaround photography, you're going to want something that offers a good zoom range and is decently light. And I'm happy to say that the Sigma 17-70mm does well in both respects, offering a relatively lightweight body along with a nice wide-to-telephoto zoom range.
So for walkaround needs, the Tamron 17-50mm is a great choice.
What I Like:
Good focal length for standard walkaround photography
Strong image quality
Decently light build
F/2.8 maximum aperture throughout the entire zoom range
What I Don't Like:
Some chromatic aberration is noticeable
Soft corners when wide open
---
Best Wide Angle Lens
Photographers using an APS-C body often struggle to find sufficiently wide lenses for landscape and interior photography, which is why the Tokina 11-16mm f/2.8 is the perfect wide-angle choice.
The Tokina 11-16mm is made for crop-sensor bodies; on Canon cameras, it has an effective focal length of around 17-26mm. While this isn't the ultra-wide focal length that the Tokina first appears to offer, it's still wide enough to capture sweeping vistas and gorgeous scenery.
Related: Selecting the Best Wide Angle Lens for Canon
You'll also appreciate the image quality: The Tokina 11-16mm is very sharp. While some chromatic aberration is present, this does little to dim my enthusiasm.
In other words?
If you're an APS-C shooter looking for a great wide-angle option, go with the Tokina 11-16mm f/2.8.
What I Like:
Amazing focal length for wide-angle photography
Beautiful image quality
f/2.8 aperture wide enough for astrophotography
Solid build
What I Don't Like:
Chromatic aberration is noticeable
The 11mm advantage is lost on APS-C cameras
---
Best Travel Lens
If you like travel photography, you're going to need a lens that covers a wide variety of possible scenarios. And that's what makes the Canon 18-135mm lens so impressive.
Related: How to Select the Right Landscape Lens for Canon
The focal length is excellent for all kinds of travel photography: landscapes, travel street photos, and portraits. Plus, the lens is relatively light and compact, making it perfect for walkaround travel photos (and taking it on a plane!).
You wouldn't expect a lens this cheap to perform well optically but manages to do surprisingly well. While sharpness requires some stopping down, especially at the long end, it's far from a poor performer.
And for the travel photographer, this lens will satisfy in all the most important ways.
What I Like:
Large focal length range is perfect for travel photography
Image quality strong for the price
Light and easily carried
Fast autofocus
What I Don't Like:
Build quality isn't great
Maximum aperture is f/3.5
---
Best Macro Lens
If you're an APS-C shooter looking for your first macro lens, the Canon 60mm f/2.8 is an excellent choice. It gets you true macro (1:1) magnification, which allows for ultra-close up shots of pretty much anything.
As with most macro lens, the 60mm f/2.8 is tack-sharp, especially when stopped down. And the 60mm focal length keeps this lens light and compact, much more convenient for walkaround macro shooting than, say, Canon's 180mm f/3.5.
The working distance is the main drawback to a short macro lens like this. With a 60mm focal length, you'll have to get very close to your subject to achieve maximum magnification!
What I Like:
True macro magnification is perfect for close-up photos
Excellent image quality
Small and light
f/2.8 aperture good for low light photography
What I Don't Like:
60mm too short for some macro purposes
Limited working distance
---
Best Super Zoom Lens
The Canon 18-200mm has a focal length for pretty much anything: at 18mm, you can photograph landscapes; at 50mm, you can photograph portraits; and at 200mm, you can photograph birds and wildlife. That's what makes this such a good walkaround lens–there's something for everyone.
And optically, this lens is impressive. It's not tack-sharp wide open, but it does perform well, especially in the center of the frame. It's a lens I'd recommend to anybody looking for a super zoom option.
What I Like:
Sweeping focal length for any purpose
Impressive image quality
Image stabilization good for low-light shooting
Decent autofocus speed
What I Don't Like:
Optical quality not up to L lens standards
---
Best Telephoto Lens
The Canon 55-250mm f/4-5.6 IS STM isn't the most optically impressive lens out there, but it offers a nice combination of price, optics, and reach.
At 55mm, you'll be able to capture a nice mix of portrait, street photography, and detail shots. At the 250mm long end (which stretches to an effective 400mm), you can capture beautiful photos of small wildlife and large birds.
The lens is also impressively light–light enough that you can take it with you for casual shooting and you'll hardly notice its weight. With the 55-250mm, you'll be able to shoot birds and wildlife all day without breaking a sweat.
All in all, this is a solid telephoto lens for a bargain price.
What I Like:
Excellent focal length range for telephoto shooting
Image quality is decent, especially at the center of the frame
Light and compact
Image stabilization good for low-light photography
What I Don't Like:
Somewhat cheap build quality
Maximum aperture is f/4
---
Articles Related to "Top Canon EF-S Lenses for APS-C Cameras (8 Great Picks)"