After visiting Utah on numerous occasions, I noticed that the popularity of the region increases every year. At the same time, I also know that I personally gravitate toward more remote and less frequently visited locations. My problem was that I started running out of new places to visit. That is what led me to look for other locations to see on future trips.
Two years ago, I almost pulled the trigger on a two-week driving trip in Iceland. During the research phase and after talking with a few fellow photographers who recently visited Iceland, I decided against the trip. I realized that Iceland is such a popular location that, regardless of where you are, you will have to fight 50 other photographers just to set up your tripod during sunset. This is not how I see travel photography.
I remember when I had the elusive goal to photograph Horseshoe Bend in Arizona at sunset. I wanted to get the iconic shot just when the sun sets behind the bend. When I arrived at Horseshoe Bend an hour before sunset, I found at least 500 other people waiting to take the same shot—at least 100 of them were photographers with tripods and DSLRs. The iconic location became an Instagram trendy spot that was dead to me. From that moment forward, I paid closer attention to research and planning.
See also: Lightroom to Instagram in Simple Steps
I went back to the drawing board to find the perfect region for my next adventure. I considered Australia, New Zealand, and Western Canada. But, in the end, it came back down to Arizona and Utah. During my in-depth research, I learned that I had only scratched the surface in Utah. To get to the most remote and least visited locations, I only needed one thing—the right car—a 4×4 with high clearance. This is how the idea for my trip through Utah's backcountry was born.
The original plan was to take the backcountry trip through Utah in the second half of May. But we had to change plans at the last minute because unusually rainy weather in southern Utah made all the dirt roads practically impassable. We changed all our plans and drove mostly paved roads for our two-week trip. You can read about the trip here: Driving Through America's Southwest
Although my plans changed, I did not give up on my original plans and decided to attempt the backcountry trip during the second half of September later in the year. This time, the stars aligned perfectly. I secured a Jeep Wrangler Unlimited and the weather was perfect with no rain for two straight weeks that meant all the mountain dirt roads were open. We executed all our plans and even visited a few unintended places along the way.
The Headquarters
The headquarters of our backcountry Utah trip was the Kodachrome State Park campground. The campground is strategically located near every place we wanted to visit. It has laundry machines and clean, modern showers. Plus, it is located in one of the most photogenic places I have ever visited, and I wanted another opportunity to explore and photograph the area.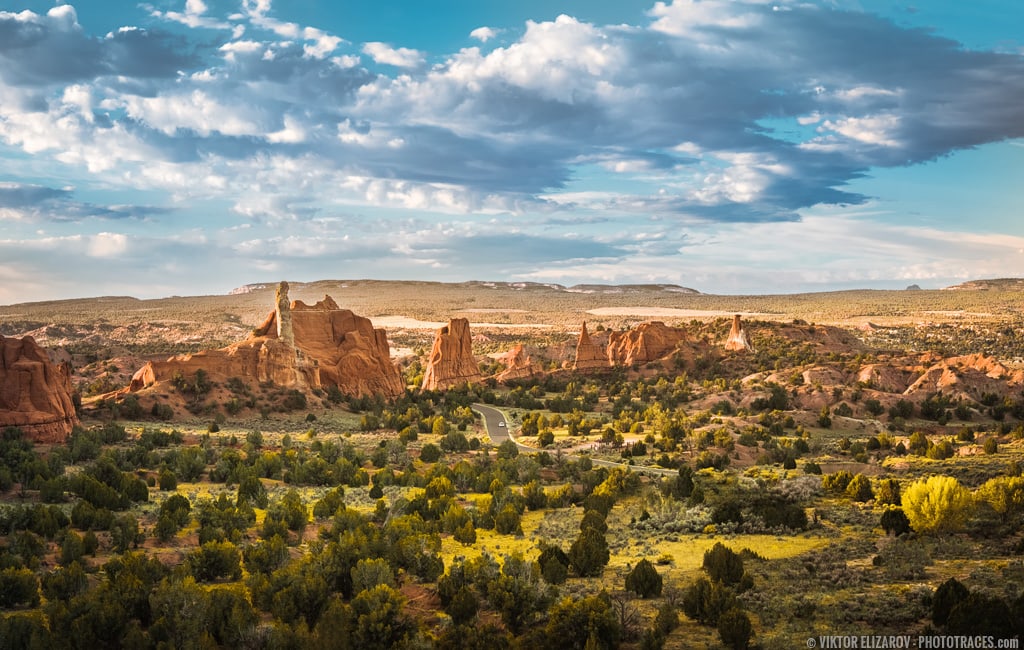 We arrived at the park in the late afternoon after a 500km drive from Las Vegas. The park attendant was surprised when he saw our 12-day registration because, according to him, no one ever reserves a campsite in the park for more than one or two nights.
We did not stay in Kodachrome State Park for all 12 nights. We simply wanted to ensure we had a place to come back to in case we could not find anything more interesting.
In my travel notes, I will highlight six iconic dirt roads of Utah's gorgeous backcountry.